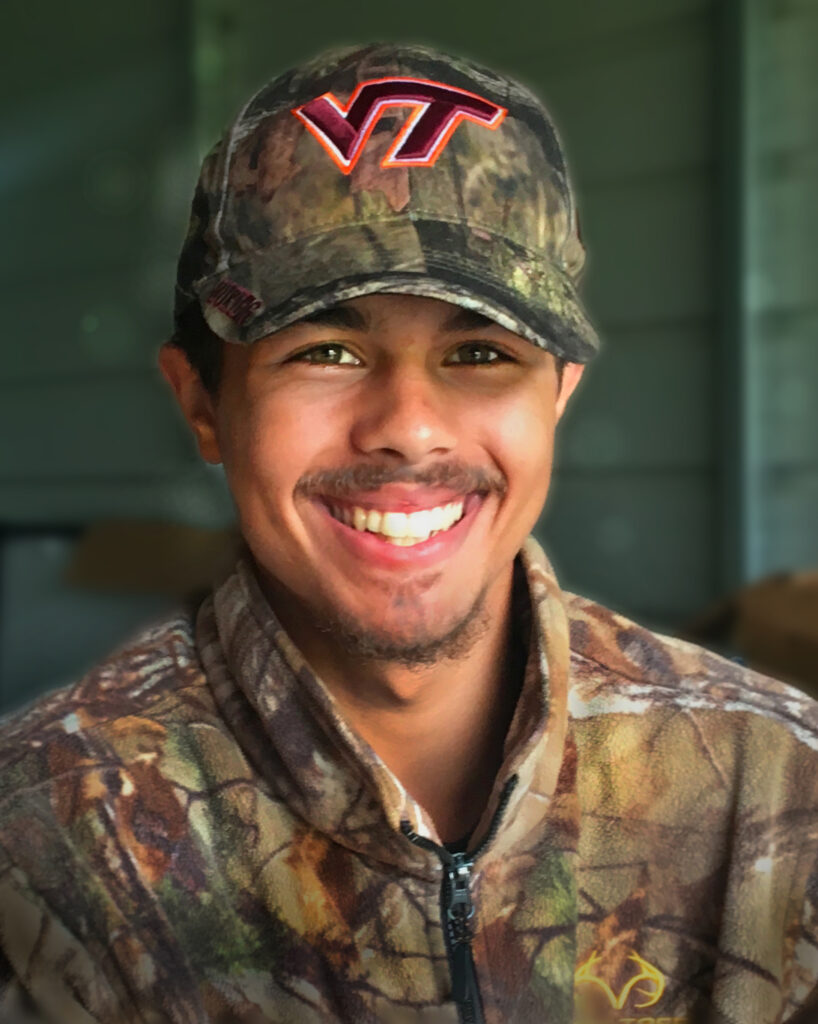 After over two full years with PLP, Christian Stewart is coming to the completion of his time with us as the first participant in our pilot High School level OJT student intern program. 
As a pilot program, it was a prototype that has helped us experiment with our approach to student mentoring. We have come to think of this level of our Student Impact programs as our most advanced  paid mentoring and life-skills opportunity with Promise Land Pastures. OJT will only be offered to those students who show exceptional motivation, aptitude, and character development potential.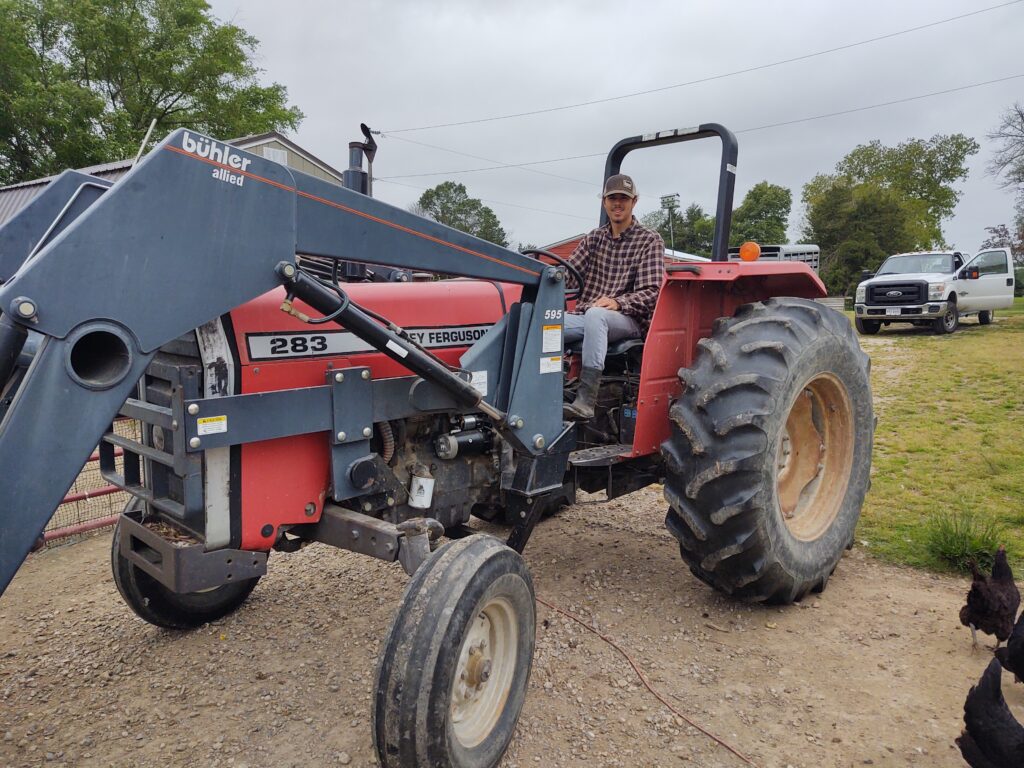 While working this On-Job-Training mentorship program, students are presented with as many trade-skills learning opportunities as possible. Christian has been involved in animal husbandry with chickens, goats, sheep, horses, and livestock guardian dogs. He has had beekeeping training, where he has personally helped capture swarms, inspect hives, Identify the queen, maintain beekeeping equipment, and much more. He has gained experience with construction skills and tools, with operating tractors and completing agricultural tasks like plowing, disking, bush hoggin, and more. He has been involved in the maintenance and overhaul of farm machinery. He has learned 3D computer modeling, and he has helped design and build new farm inventions from these conceptual models.
Christian has piloted our experimental agricultural farm management drone prototype, and helped us herd sheep with first person video flying! 
He has experienced all of this while being paid as a part time employee, with a portion of his pay being set aside for higher learning. 
Christian is a Native American of the Chickahominy tribe. His people Were one of the first contact tribes, and they are known for their agricultural heritage. To compliment this fact, Christian has also worked with plant and horticulture projects that  have included learning ancient techniques and seeds and breeds of our agricultural heritage, and the heritage of his tribe.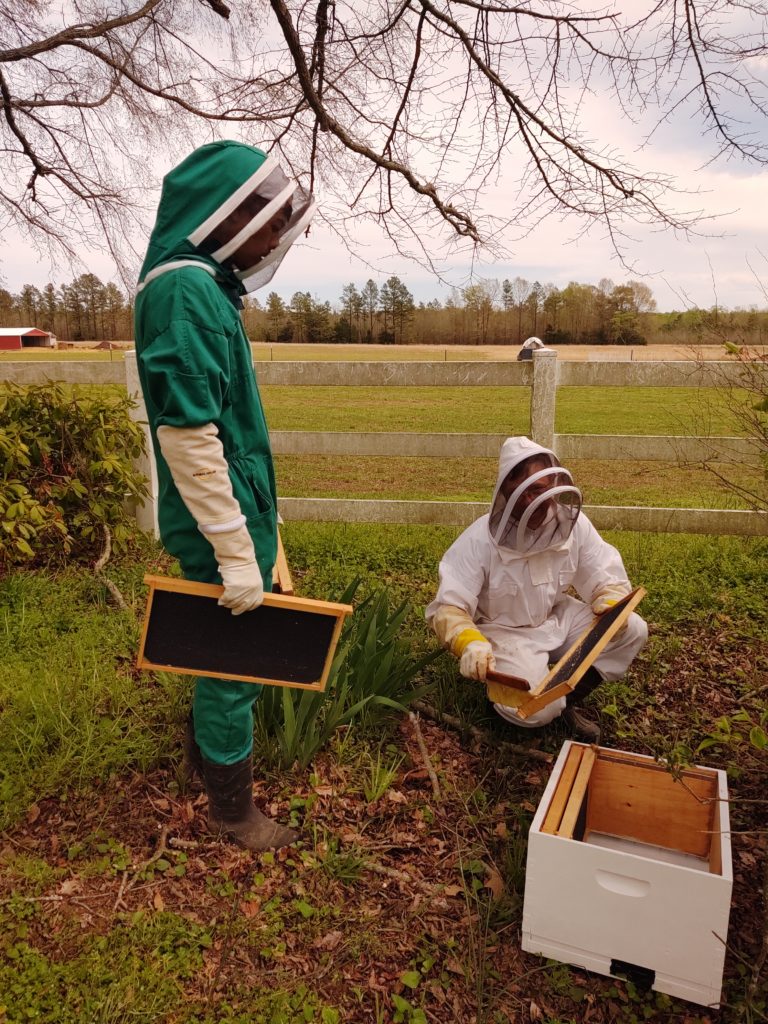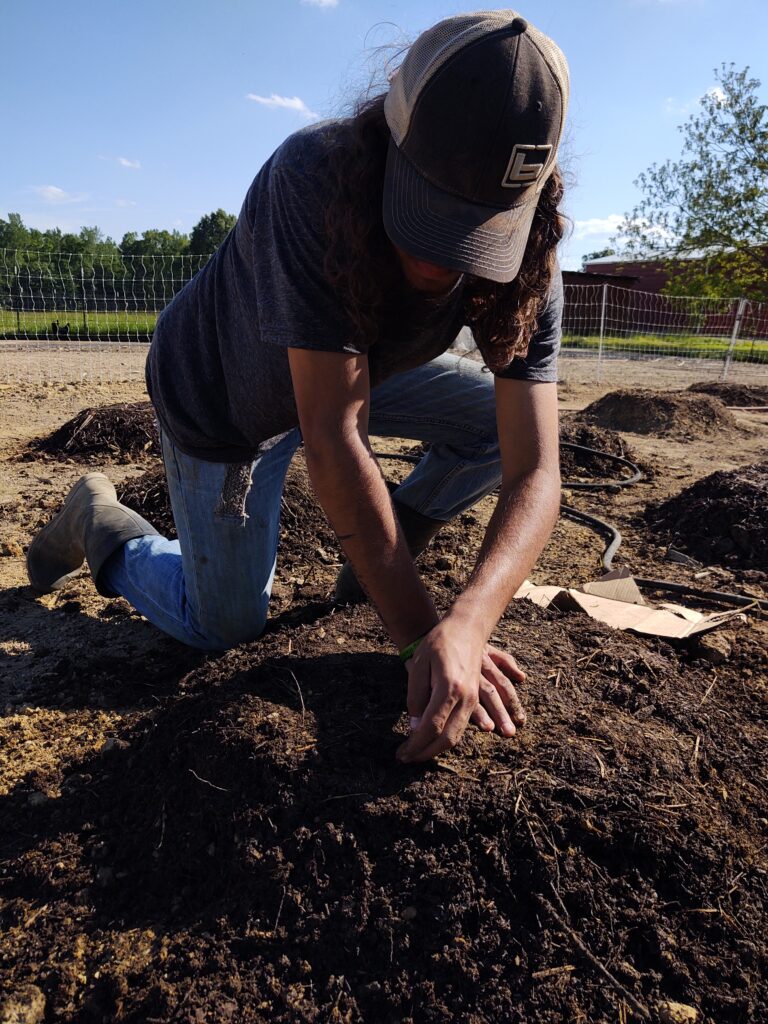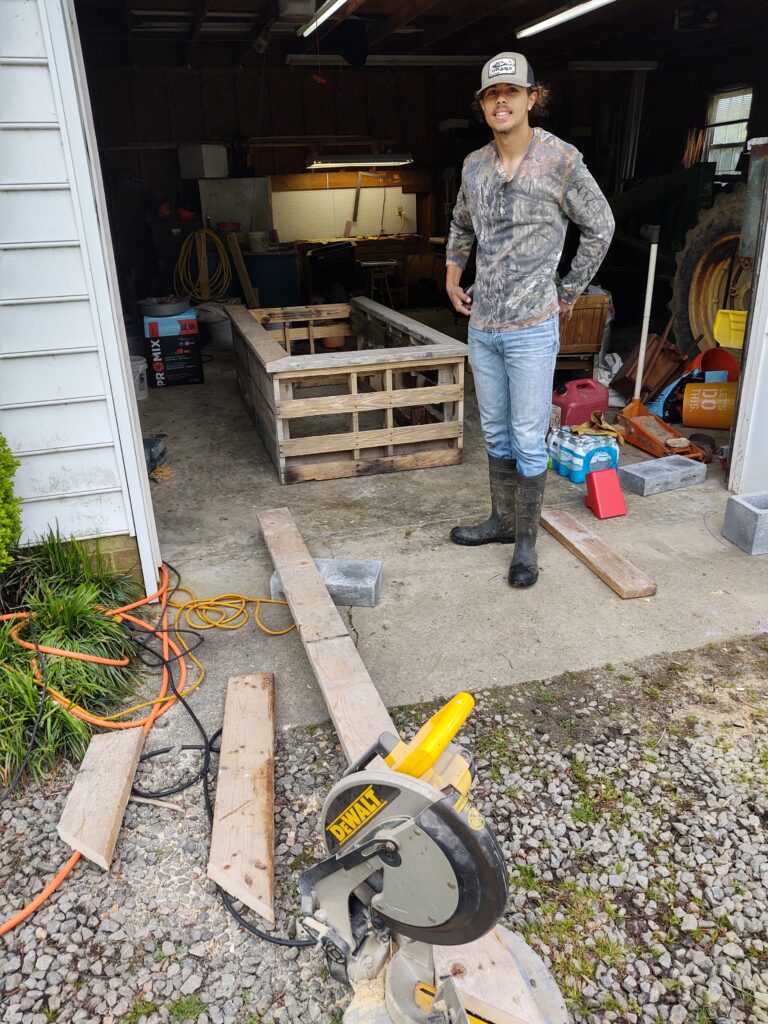 Our OJT program is a holistic learning approach that is about equipping the whole person As such, the program includes personal coaching in life-skills of all kinds. Christian has had problem solving opportunities, and time management growth. He has also developed in leadership, initiative, creative problem solving, and general management. 
He has received many hours of personal interaction with mentors, coaches, and instructors who have poured into his life with all sorts of character building instruction. This has included our Masterpiece Discovery component which helps a person discover the hidden treasures of passion and calling that are burried within each one of us.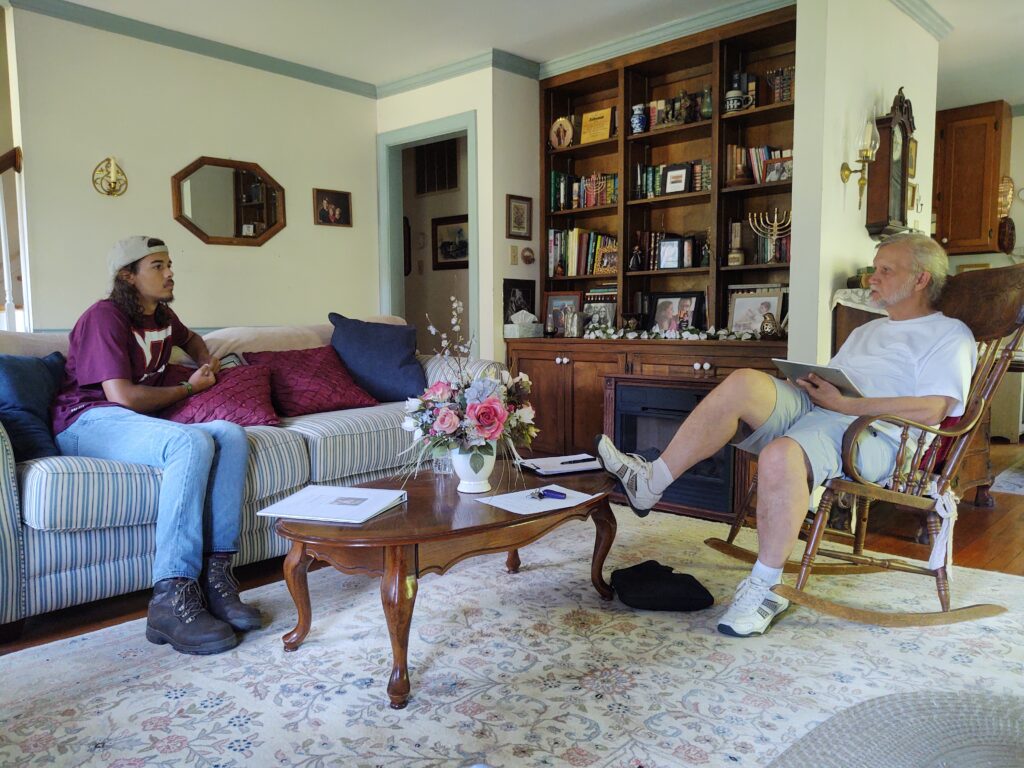 Christian graduated with honors from Charles City High school this June, and he has been accepted to Virginia Tech to study for a degree in Wildlife Management. By the end of the summer, Christian will have worked with us for approximately 1000 hours over the last two years. And as a result of this initiative, and his hard work, he is leaving us with a $2,000 scholarship toward his tuition needs. Christian is a role model student, a diligent, trustworthy, and faithful employee, and a person of exemplary character.  We have received so much benefit from the time that he has served here at PLP, and he has helped us define what an advanced intern opportunity with us can look like. Congratulations, Christian, for a job well done!